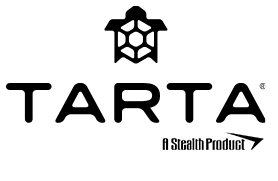 now available in only a black anodized finish
Tarta Product Line
The finishing touch is on you.
Customised to your taste.
Tarta is Adaptable On‑Demand
Tarta Original®
Designed to be adaptable to the user's needs, every single part of the Tarta Original can be customised to fit the individual with minimal tools and easy adjustments.
Original is the most flexible backrest in the world! The central column gives freedom of movement and support to improve quality of life for users.
5 times award winning design
Design
Original® is the winner of 5 International design contests. These awards confirm the value of this revolutionary product.
More Information
Features
Soft and Breathable to maximize the comfort of the backrest. The spaces between the pads helps to keep the back of the user dry. Each pad is made of washable foam with breathable technical material for maximal comfort.
Extreme Customization to satisfy all the users needs. Every stave and every vertebrae can be adjusted to follow scoliosis cases.
Modular Structure to easily change the length of the backrest! This feature is extremely useful for children.
24 Options
3 Heights: (11.5in / 29cm) (13.75in / 35cm) (16.5in / 42cm)
4 Widths: Small (11-13.75in / 28-35cm) Medium (13.75-15.75 / 35-40cm) Large (15-17in / 38-43cm) Extra Large (13.75-17.75in / 40-45cm)
2 Depths: Standard or Contour
Tarta Documents
Basic order form
print, fill and fax or mail